Guilia Brazil Updates
More work has been done on Luiz' Brazillian GTV-8. There were some issues with the original rack setup and also some cooling problems.
The new rack is in. It is a center linked rack, similar to a J-car type rack.
Looks like a tight fit.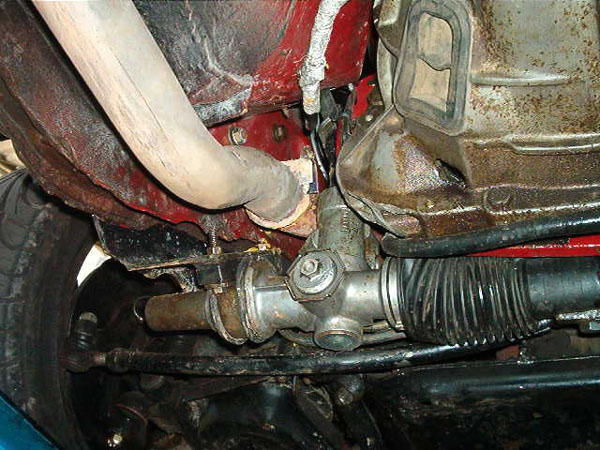 New exhaust system.
Big radiator to handle cooling. Luiz says they can use the A/C now with no problems. Vents in the inner fender wells go to low pressure area in front wheel wells. Sucks hot air out of engine bay when moving.
It's a big radiator. A little extra bodywork was required.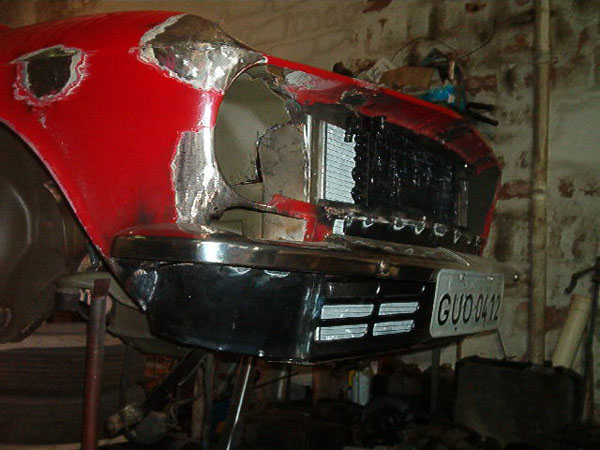 Then more paint.
Might as well paint everything while it's stripped down again.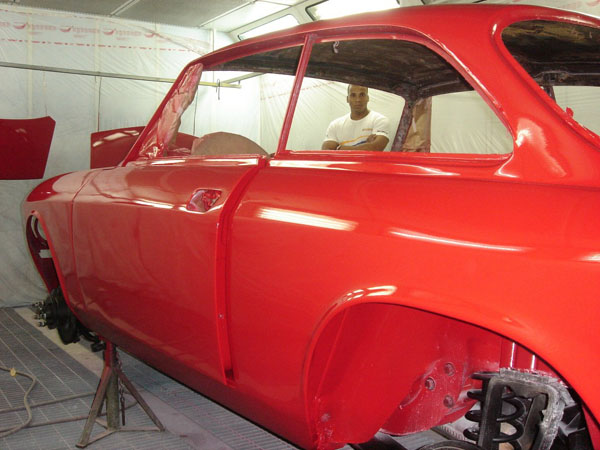 Luiz has shown the car a few times and it has been an attention getter. They were mentioned in a SA car magazine.