I jerked out the 20 hp robbing old York compressor/car-shaker and installed a compltely new A/C system. R134a, Sanden 508 type compressor, new hoses, new condenser. I modified the underdash unit I used before with a new expansion valve, and adapter fittings. Car water temp stays at 195 - 200 degrees, A/C on high, stuck in traffic, 100+ degrees outside. Nice and cool inside, despite being a station wagon. Below are some pics.
The inside.

The restored evaporator up close.
Sanden tucked under Radiator hoses.


The custom H2O pump pulley has the grooves cut at 40 degrees total pitch.
Oops.
They are supposed to be 35 degrees. Well, I've been wrong before, I'm sure this won't be the last time. You can see some wear marks from the belts (plus some dirtyness). Whether the wear is caused by the 5 degree pitch difference, or the fact that this pulley is made of dead soft aluminum, I don't know. I'll continue to drive it untill it fails, or I sell the car.

A better shot of the wear: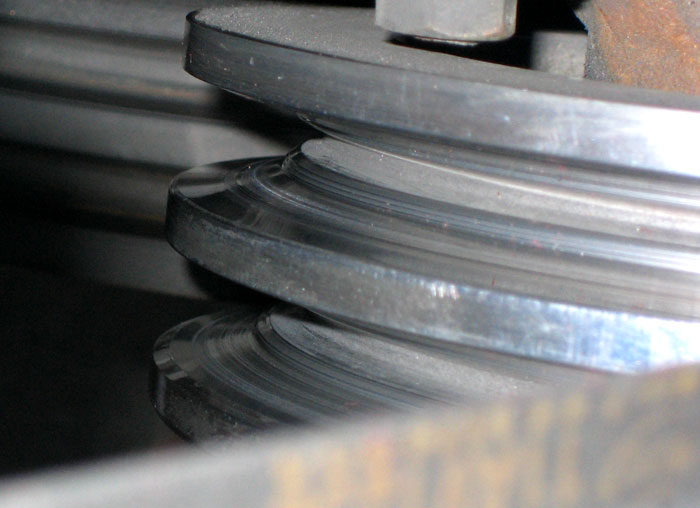 Below you can see the condenser as it fits in front of the big radiator.